Harley Davidson Belt Drive, Honda is Shaft Drive

The Patented ladder bar suspension allows the rear end to move on both sides independently
to move up and down without the other side being affected. Ladder bars are made of Chrome Moly
tubes with race car type adjustments for a perfect alignment everytime. The air ride allows
you to set your own pressure for a custom ride, soft to hard, for one or two riders
with a trailer. The shocks are gas coilovers from Progressive Suspension Products.
We suggest you test ride a Motor Trike Conversion before you buy another companies trike.
You will be glad you did!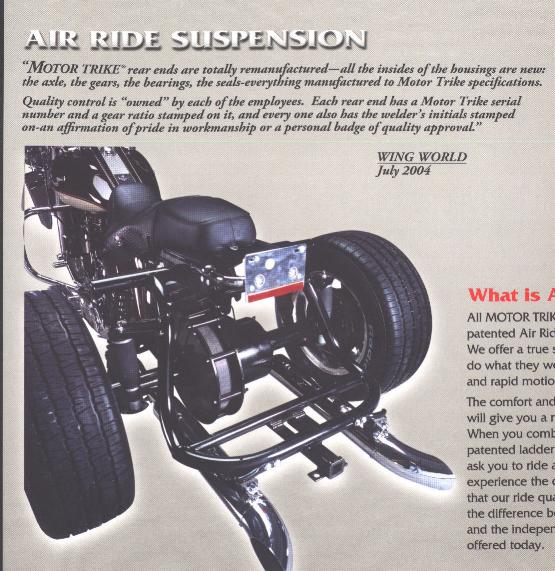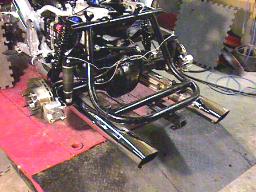 1800 Honda Goldwing Syder Trike Conversion
Vented Disc Brakes