New!
Gladiator Independent Suspension for the Harley Electra Glides,
Ultra's, Road King's all Touring Models
$12,995 Installed
Harley Fatboys, Dyna's, Duece's, Softtails's, New IRS for Sportsters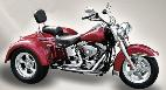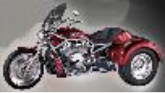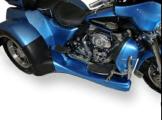 Harley V ROD's
NEW!
Trax Floor Boards for Harley Tri Glide Trikes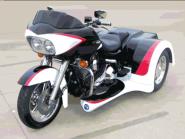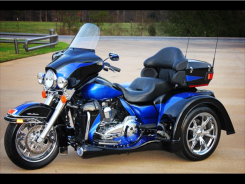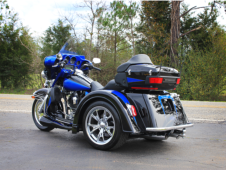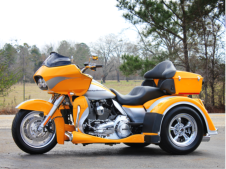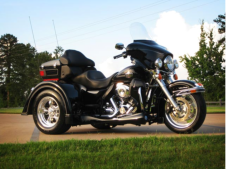 Standard Features
¦Independent Rear Suspension
¦On-Board Air Compressor
¦Patented Air Ride Suspension
¦Over 4" of Suspension Travel
¦Progressive Coil Over Shocks
¦Integrated Disc Brake System
¦Trunk Light on Interior of Door
¦Hidden Trunk Door Hinges
¦Billet Aluminum Torque Thrust Wheels
¦12 Volt Power Outlet in Trunk
¦Tombstone Taillights
¦LED Air Suspension & Voltmeter Readout
Available Options
¦Front & Rear Billet Aluminum Wheels
¦Front Wheel Balancer
¦Fender Bras with Optional Embroidery
¦Front End Rake Kit
¦ABS Integration Kit
¦Parking Brake Kit
¦Gladiator Trax Running Boards
¦Gladiator Trax Fog Lights
¦Fog Light Chrome Accent Rings
¦Gladiator Trax Bras
¦Gladiator Trax Color-Match Paint
¦Trailer with Complementary Styling
¦Trailer Hitch Assembly
¦Trailer Wiring Harness with 6 Pin Connector
¦Chrome Nerf Bumper
¦Chrome Peterson Light Bar
¦Chrome Kuryakyn Light Bar
¦Trunk Carpet
¦Embroidered Trunk Mat
¦LED Tombstone Lights
¦Mechanical Reverse Gear
¦Electric Reverse Gear
¦Trike Cover
¦Chrome Fender Trim
¦Color-Match Paint
New Harley Head Rest
for Passengers.
Install for the Long Rides.
Removes in Minutes.
(Adjustable)
$299
Fits Factory Racks or
Aftermarket Racks $99